Your search for "matches" matched 13 products.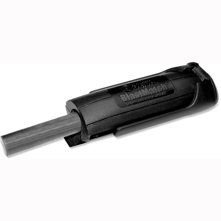 SKU: ULTBMFSN
4,000 Strikes Life
3 times the heat of a match
Compact in size
All weather
Performs in all environments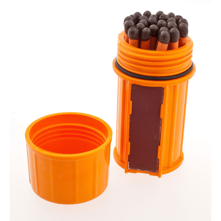 SKU: UCOSMK
Waterproof match case
Windproof and waterproof matches
Extended length
15 Second Burn time
Convenient 25 match box
Starting at:
$5.95
$6.99 $1.04 (15%)
In Stock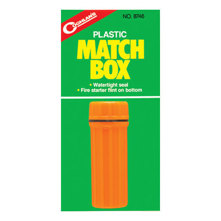 SKU: CLNMBP
High-visibility orange plastic 
Rubber O-ring
Fire starter flint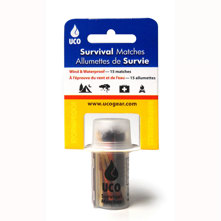 SKU: UCOSUM
15 windproof/waterproof matches
Sealed case
2 integrated/replaceable strikers
Burn time up to 12 seconds
For gas-barbecues, stoves and campfires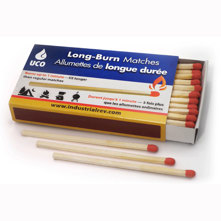 SKU: UCOLBM
45 seconds to 1 minute burn
3.75" in length
Carbonized match stick
Light candles, campfires, stoves, etc.
Box contains 50 matches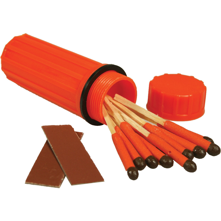 SKU: ULTSMWB
Waterproof Match O-ring Sealed Case with Integral Striker
Extended length of match
Designed to Relight
Remains Lighted for up to 15 Seconds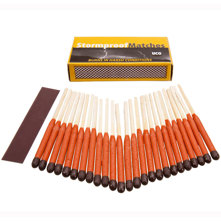 SKU: UCOSM
Windproof and waterproof matches
Extended length
15 seconds burn time
25 matches box and spare striker
Starting at:
$3.69
$4.95 $1.26 (25%)
In Stock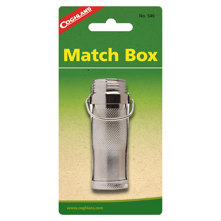 SKU: CLNMBB
Match holder 
Watertight seal
Nickel-Plated brass construction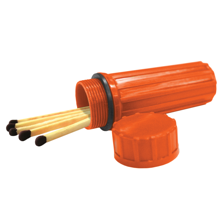 SKU: EGRMB
Durable composite plastic container
Screwtop lid with O-ring seal
Striker on bottom of container
Dimensions: 3" x 1"
Weight: .5 oz. (Matches not included)
Your Price:
$0.99
$2.49 $1.50 (60%)
Low Stock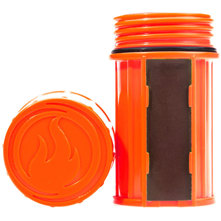 SKU: UCOMC
Buoyant, waterproof case
Keeps contents dry and protected
Sure grip, vertical ribbing
Replaceable, integrated and external striker
Includes 3 strikers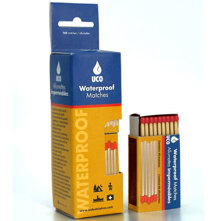 SKU: UCOWM
Water-resistant box and strikers
Waterproof matches
Match sticks are carbonized
Ideal for survival kits, boating, camping
4 boxes, 40 matches per box
Your Price:
$2.49
$2.95 $0.46 (16%)
In Stock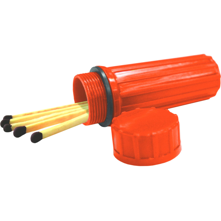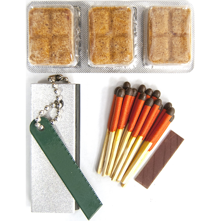 SKU: LFLFSK
Lifeline Survival matches
Magnesium flint
Solid fuel cubes
Weight with packaging: 0.25 lbs.
Your Price:
$11.49
$14.99 $3.50 (23%)
In Stock