Your search for "led lantern" matched 17 products.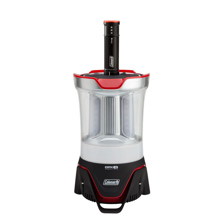 SKU: CMNC6DEFL
CPX 6 compatible
Rechargeable cartridge
4 D cell batteries
4 light modes
Water resistant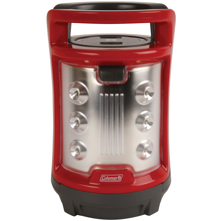 SKU: CMNC6DL
Two removable panels
One lantern, two individual lights
56 hour run time
Rechargeable, disposable batteries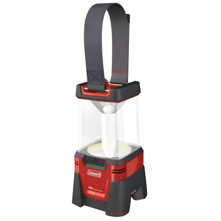 SKU: CMNC6EHL
CPX 6 compatible
Rubber overmolding
Polycarbonate lens
Hook and loop handle
200 bright lumens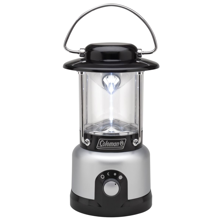 SKU: CMN4CPSLL
LED: Cree XLamp XR-E
190 lumens on high
100 lumens on low
4D batteries
Cool touch LED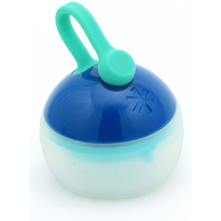 SKU: SPKMHL
Lightweight and compact
3 brightness setting
Candle mode
Long battery life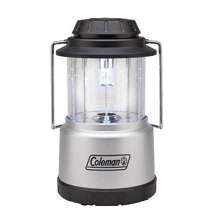 SKU: CMN4DPPL
Patented Pack Away construction
15 hours run time on high
Cree LED bulb never needs replacement
Four D-Cell batteries (not included)
Water resistant design
Your Price:
$26.95
$29.99 $3.04 (10%)
In Stock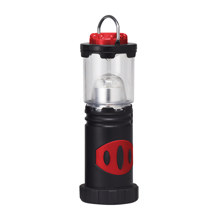 SKU: PMSLDP
9 White LEDs
Weight: 3.3 oz.
4 AAA Batteries
Water resistance
Dimensions: 1.9 in. x 5.7 in.
Your Price:
$19.99
$23.95 $3.96 (17%)
In Stock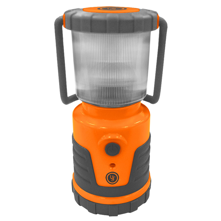 SKU: ULTPL
Up to 123 lumens
1W Nichia white LED lamp
High, Low & SOS-Flashing electronic switch
Small size 5.25"H x 2.25"D
Up to 91 hrs. runtime (continuous use)
Your Price:
$22.95
$29.95 $7.00 (23%)
In Stock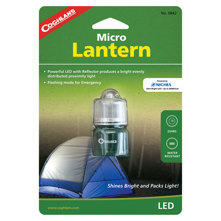 SKU: CLNLML
Conical reflector 
Nichia 5 mm. LED
Water resistant material
Rubber power button
Flashing mode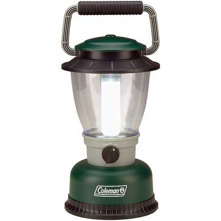 SKU: CMN8DLRL
190 brilliant lumens on high
Hhigh or low settings
Eight D-Cell batteries (sold separately)
66 hours on low 32 hours on high
Cree Xlamp LED bulb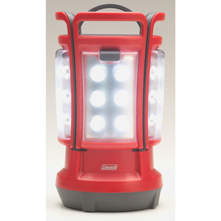 SKU: CMNQLL
Single lantern, 4 light individual panels
Rechargeable lights at base
Uses 8 D-cell batteries
Lengthy 75 hrs. lantern runtime
On/off switches on each panel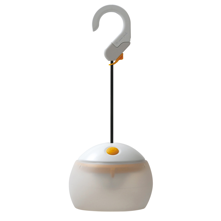 SKU: SPKHL
Output: 100 Lumens
Burn time: up to 8 hours
Dimensions: 4 in. x 9.8 in. (DxH)
Batteries: Four AA Alkaline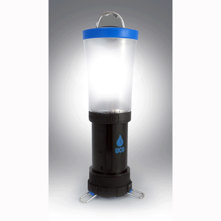 SKU: UCOLLL
Collapsible lantern
Lightweight
Dimming switch controls
Tough and water-resistant
Your Price:
$22.95
$29.99 $7.04 (23%)
In Stock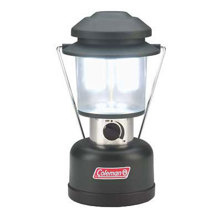 SKU: CMN8DTLL
390 lumens maximum on high
100 hours (low), 15 hours (high)
LED in textured tube
Cree Xlamp LED bulb
Two Cree XLamp XR-E LED
Your Price:
$42.95
$49.99 $7.04 (14%)
In Stock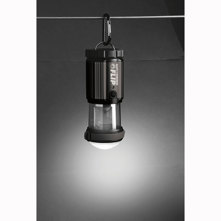 SKU: UCOFLL
3-in-1 lantern
Lightweight aluminum construction
Three modes
Durable and water-resistant