Your search for "cutlery" matched 8 products.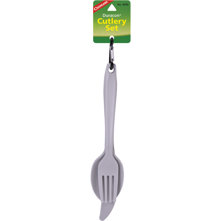 SKU: CLNLCS
Polycarbonate material
3-piece set
0.1 lb. weight (with packaging)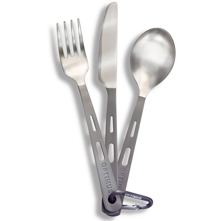 SKU: OPTT3CS
Titanium cutlery
Fork, spoon, knife
Matte finish handles
Weighs 1.83 ounces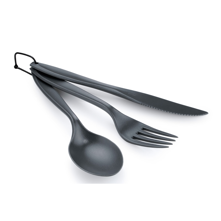 SKU: GSI3PRCS
3 Piece cutlery: spoon, fork and knife
Carabiner clip
Weight: 1.3 oz.
size: 7.90 in. x 1.70 in. x 1.30 in.
Material: Acetal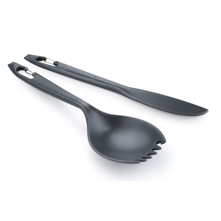 SKU: GSIPCS
BPA Free
Carabiners included
Daisy chains and d-rings
Deep foon bowl
Includes: Clippable Foon, Clippable Knife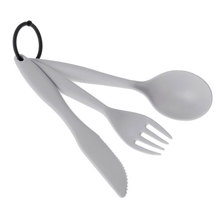 SKU: GSIT3PRC
Stacking design snaps together
Dimensions 6.3 x 1.5 x 1.0 in.
Material Acetal
Virtually-unbreakable
Made of Lexan resin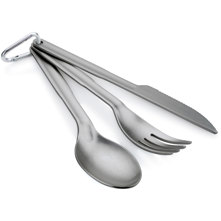 SKU: GSIH3PRCT
Lightweight, technical
Durable, ultralight alloy
Carabiner clip included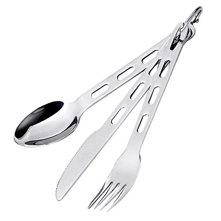 SKU: GSIS3PRC
Carabiner Clip
Compact ring cutlery set
Glacier Stainless steel
Size: 7.25 in. x 1.38 in. x 1 in.
Weight: 3.6 oz.