Your search for "crazy creek chair" matched 15 products.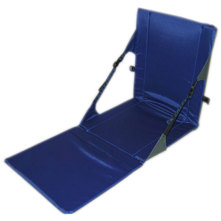 SKU: CRCPLGY
Size: 54 in. x 17.5 in
Weight: 32 oz
Chair and sleeping pad
Additional bottom flap
Long back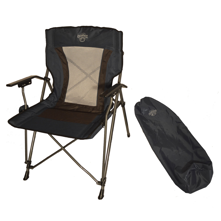 SKU: CRCCLQCH
600D coated polyester fabric
Mesh back
Powder coated steel frame
Armrests
Cup holder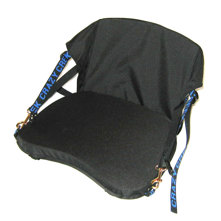 SKU: CRCSKC2
Swivel clips
Closed-cell foam chair back
Adjustable back angle
Zippered accessory pocket
600D coated polyester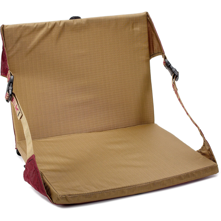 SKU: CRCCC
Straps with Quick-Release Buckles
Hook and Loop Strap
Mesh Accessory Pocket and 1.5 in. Closed-Cell Foam Seat
420D Coated Ripstop Nylon
Dimension 13 in. x 13 in. x 15.5 in.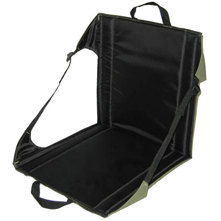 SKU: CRCTCH
Length: 15.5 inches
Width: 16.5 inches
Height: 16.5 inches
Weight: 23 oz
Carrying handles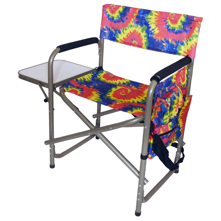 SKU: CRCCLL
Padded Armrests, Side Table, Organizer Pockets
Folds Closed
Handles and Shoulder Carrying Strap
Fixed Captains Style Chair
Dimension: H=32 in. x W=19 in. x D=13 in.
Starting at:
$65.70
$66.60 $0.90 (1%)
In Stock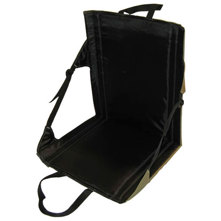 SKU: CRCCCH
Handy Carrying Handles
Value Price Chair
600D Coated Ripstop Polyester Shell
1/2? Closed-Cell Foam Padding
Webbing Straps with Quick-Release Buckles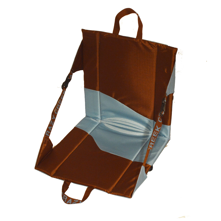 SKU: CRCOR
Versatile
Carrying handles
Hook and loop closure straps
Ripstop nylon
Carbon fiber frame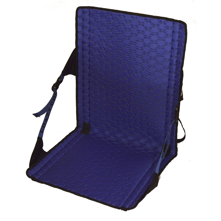 SKU: CRCH2LBCBL
High-density EVA closed-cell foam
Extra width and height
Roll-up strap and hanging loop
210D ripstop nylon
70D coated custom ripstop nylon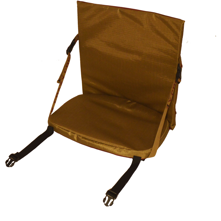 SKU: CRCCC3
420D Coated Ripstop Nylon
Removable Bottom Support Stays
Convenient Storage Pocket on Back
Strap with Quick-Release Buckle Configuration
1 in. closed-cell foam seat
SKU: CRCLB
Ripstop nylon material
Carbon fiber frame
Dimensions: 21x16.5x17.5 inches
Carrying handles
Hook and loop closure straps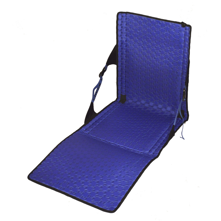 SKU: CRCH2PLBL
8 mm. density core
EVA closed-cell foam
210D nylon outer shell 
Weight capacity: 250 lbs.
5.5 in. diameter (rolled up)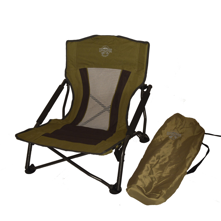 SKU: CRCCLQBGR
600D coated polyester fabric
Mesh tilted back
Powder coated steel frame
Carry bag included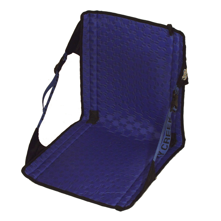 SKU: CRCH2OC
High-density EVA closed-cell foam
Tight-knit nylon webbing
210D ripstop nylon outer shell
70D coated custom ripstop nylon 
Carbon-fiber stays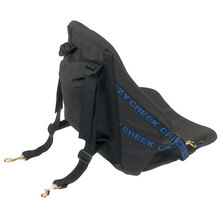 SKU: CRCSKC3
Dimensions: 16 in. x 14 in. 18 in.
Weight: 2.3 lbs
Brass swivel clips with attachment cleats
Adjustable contoured Closed cell-foam back
Zippered pocket