Your search for "cots" matched 24 products.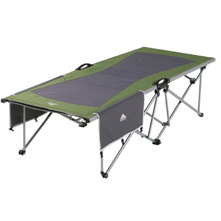 SKU: KLT15SC
Material: 600D polyester mini-ripstop
Super-fast assembly
Ovalized steel frame
Integrated storage system
Weight capacity: 300 lbs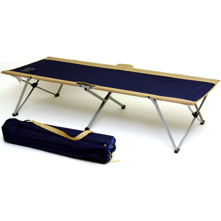 SKU: BYREC
Welded steel legs
Multiple fabric reinforcements
Easy set up
Perfect for camp
Carry bag included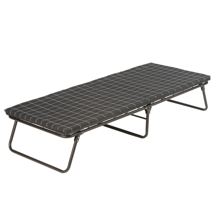 SKU: CMNCDC
Thick foam mattress
Spring coil suspension
Durable construction
Heavy-duty steel frame
Heights up to 6 ft. 6 in.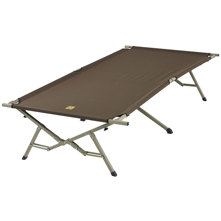 SKU: SMJBXC
Storage loft attached under cot
Carry bag included
"No-Squeak" Aluminum frame
Steel reinforced end bars
Your Price:
$99.95
$119.95 $20.00 (17%)
Out of Stock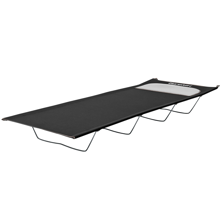 SKU: ERKCCN
Oversized
Aluminum and steel frame
600D x 300D heavy-duty polyester
Assembles quickly
Zippered pocket (18 in. X 8 in.)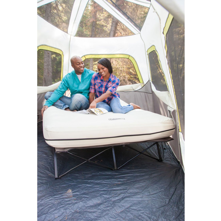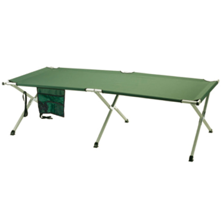 SKU: LDMTGSFC
Sturdy aluminum constructed frame
Convenient accessories bag
Zippered carry bag for storage
Open Size: 75 in. x 26 in. x 16 in.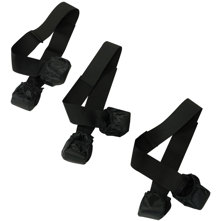 SKU: SMJFSCB
Material: Polyester, webbing, and elastic
Extends life of tent floor
Padded foot covers
Fits cots up to 36 in. wide
Your Price:
$10.95
$17.95 $7.00 (39%)
In Stock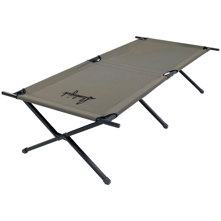 SKU: SMJTC
Capacity: 350 lbs.
Steel frame
Carry weight: 27 lbs.
Easy to assemble
Carry bag included
Your Price:
$82.95
$94.95 $12.00 (13%)
In Stock
SKU: BYRAPC
600 denier polyester
spring steel legs
Mildew resistant
Easy to Clean
Stores very compact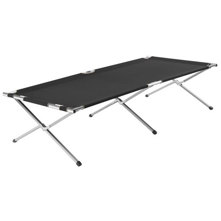 SKU: ERKCCX
Oversized camping cot for sleeping comfort
Constructed of aluminum and steel
Large sized cot assembles quickly
Extra Large
Zippered pocket (18 In. x 8 In.)
Your Price:
$99.95
$119.99 $20.04 (17%)
In Stock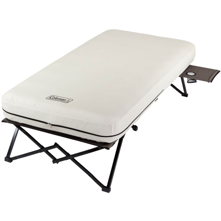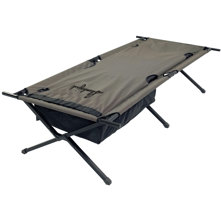 SKU: SMJBLC
Self-inflating edge bonded mat 
Storage loft attached under cot
No-Squeak aluminum frame
Carry bag 
Weight capacity: 325 lbs.
Your Price:
$109.95
$139.95 $30.00 (21%)
In Stock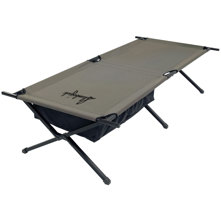 SKU: SMJBC
Dimensions: 32 in. x 82 in. x 19 in.
Aluminum frame with steel-end bars
Weight capacity: 325 lbs.
Storage loft with mesh gear pockets
Carry bag
Your Price:
$92.95
$104.95 $12.00 (11%)
In Stock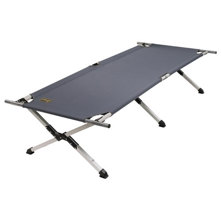 SKU: SMJEC
Fabric: 600D x 300D Polyester
Frame: Aluminum with Steel End-Bars
Dimensions: 28 in. x 76 in. x 17 in.
Weight Capacity: 325 lbs.
Product Weight: 16 lbs.
Your Price:
$69.95
$84.95 $15.00 (18%)
In Stock