Your search for "cot" matched 24 products.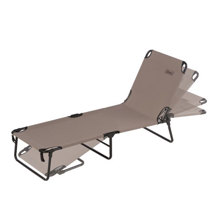 SKU: CMNCC26
13.2 lbs. carry weight
225 lbs. weight capacity
Dimensions: 76.3" L x 25.2" W x 12.8" H
Heavy-duty polyester fabric material
Powder coated and rust resistant
Your Price:
$35.95
$38.95 $3.00 (8%)
In Stock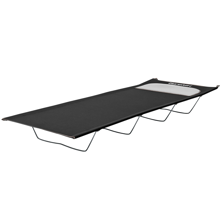 SKU: ERKCCN
Oversized
Aluminum and steel frame
600D x 300D heavy-duty polyester
Assembles quickly
Zippered pocket (18 in. X 8 in.)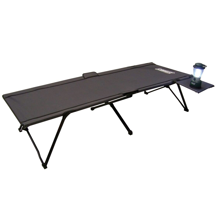 SKU: CMNTPCT
Supports up to 300 lbs.
Made of tough polyester
Heavy duty steel frame
Fits 6 ft. 8 in.
Side table cup holder is removable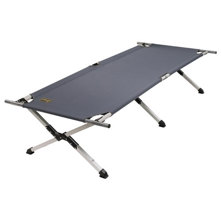 SKU: SMJEC
Fabric: 600D x 300D Polyester
Frame: Aluminum with Steel End-Bars
Dimensions: 28 in. x 76 in. x 17 in.
Weight Capacity: 325 lbs.
Product Weight: 16 lbs.
Your Price:
$69.95
$84.95 $15.00 (18%)
In Stock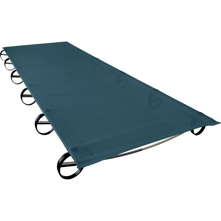 SKU: TARLMCN
Patented BowFrame
Packable Outdoor Cot
Lightweight Mesh Fabric
BowFrame Technology
Three-Minute Set Up
Starting at:
$199.95
$249.95 $50.00 (20%)
In Stock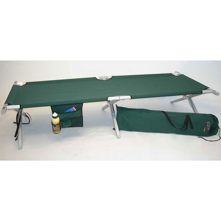 SKU: BYRMMC
Full square aircraft aluminum tubing
Ripstop polyester fabric
500 lbs. weight capacity
Multi-pocket gear pouch
Shoulder strap carry bag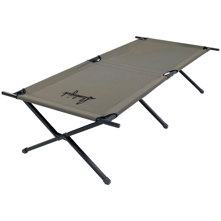 SKU: SMJTC
Capacity: 350 lbs.
Steel frame
Carry weight: 27 lbs.
Easy to assemble
Carry bag included
Your Price:
$82.95
$94.95 $12.00 (13%)
In Stock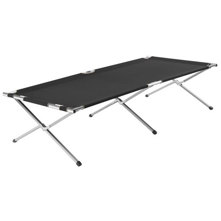 SKU: ERKCCX
Oversized camping cot for sleeping comfort
Constructed of aluminum and steel
Large sized cot assembles quickly
Extra Large
Zippered pocket (18 In. x 8 In.)
Your Price:
$99.95
$119.99 $20.04 (17%)
In Stock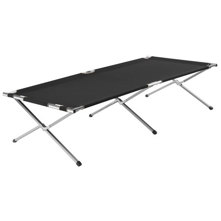 SKU: ERKCC
Camping cot oversized for sleeping comfort
Constructed of aluminum and steel
The frame is strong yet lightweight
Large sized cot assembles quickly
Stores small items for easy access
Your Price:
$88.95
$99.99 $11.04 (11%)
In Stock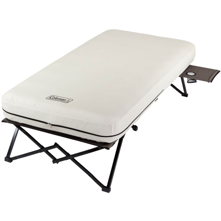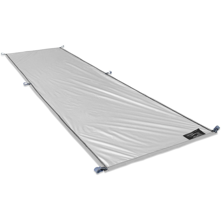 SKU: TARLCW
Thermal Reflectve Lining
Lightweight with Stuff Sack
Easy Warmth Upgrade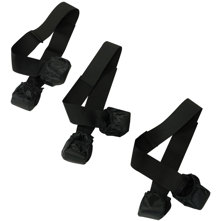 SKU: SMJFSCB
Material: Polyester, webbing, and elastic
Extends life of tent floor
Padded foot covers
Fits cots up to 36 in. wide
Your Price:
$10.95
$17.95 $7.00 (39%)
In Stock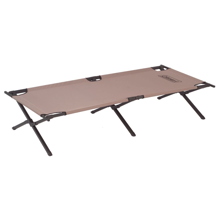 SKU: CMNT2MC
Weight of 18.3 lbs.
Maximum Height: 6 ft. 2 in.
Supports up to 300 lbs.
Dual cross bar frame
Heavy polyester fabric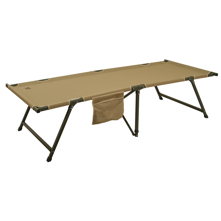 SKU: ALPTC
Steel connectors
Powder-coated aluminum frame
Mesh pocket
Angled end legs
Telescoping center support
Your Price:
$99.99
$119.95 $19.96 (17%)
In Stock
SKU: BYRAPC
600 denier polyester
spring steel legs
Mildew resistant
Easy to Clean
Stores very compact