Your search for "carabiner" matched 44 products.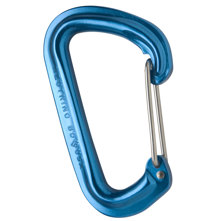 SKU: BKDNEC
HotWire strong
Full-function design 
Large gate opening
Hooded nose
Rope-bearing surface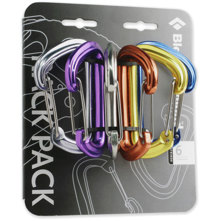 SKU: BKDNECR
Six-piece Color-coded Black Diamond Neutrinos
Racking Carabiner
Ultra-light
All-purpose
Easy Indexing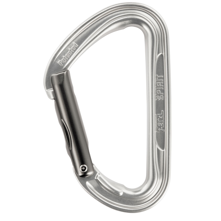 SKU: PZLSPN
H-shaped profile
Wider contact surfaces 
Great general purpose carabiner 
Anodized 
Durable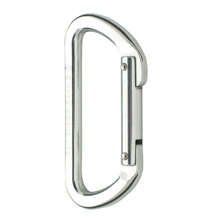 SKU: BKDLDC
Weight: 0.4 lb (with packaging)
D-shape
Low-profile nose
Fits through small pins and hangers
0.59 in gate opening
Your Price:
$4.99
$5.50 $0.51 (9%)
In Stock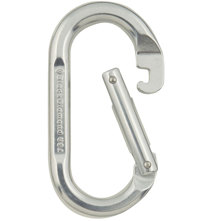 SKU: BKDOVC
Large carrying capacity
Uniform shape
Symmetrical design
Open gate strength: 6 kN
Closed gate strength: 18 kN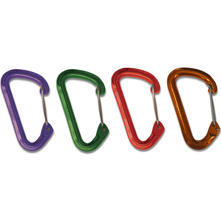 SKU: OMPDIWC4
Includes four anonized wire gate carabiners
Saves time when sorting gear
Various colors
Robust construction
Your Price:
$26.99
$27.75 $0.76 (3%)
In Stock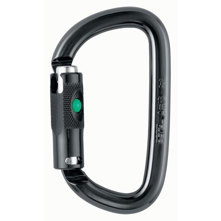 SKU: PZLAB
Specially adapted for attaching equipment
For use at the end of a lanyard
Excellent strength-to-weight ratio
Keylock system 
Red indicator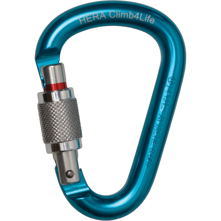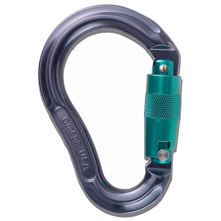 SKU: OMPJQC
Screw gate
3-Stage Quik-Lok
Side swing design
Easy on your rope
Wide gate opening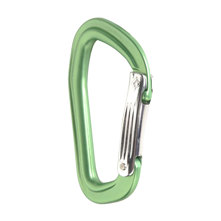 SKU: BKDDC
Hot-forged gate and unique shape
Keylock nose
Sculpted ribs on a straight gate
Big and strong carabiner
Your Price:
$9.95
$12.95 $3.00 (23%)
In Stock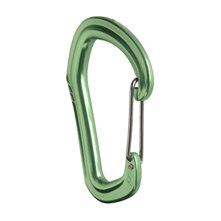 SKU: BKDLWC
Sleek style on hot-forged structure
Easy-clipping, deep-basket
0.94 in. gate opening
Ridge on the spine
Hooded nose
Your Price:
$7.99
$8.99 $1.00 (11%)
In Stock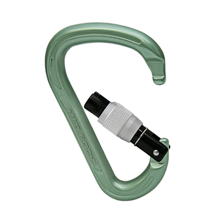 SKU: MDRHHSC
Hot Forged
Weight: 2.8 oz.
Major Axis strength is 29 kN
112 mm. in length
25 mm. of Gate Clearance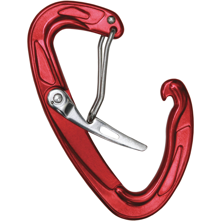 SKU: MDRTWC
Lightweight
Made from aluminum
High resistance
D-shaped
Wire gate type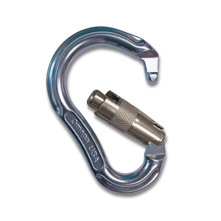 SKU: OMPJKQC
Easy on your rope
23 kN closed gate strength
8 kN open gate strength
10 kN minor axis strength
Wide gate opening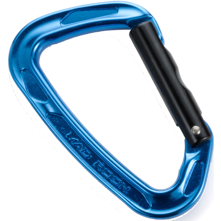 SKU: MDRSTSC
Color: blue
Gate type: straight
Shape: offset-D
Open gate strength: 9 kN
Dimensions: 4 x 2 x 1 in.