Your search for "Lantern" matched 50 products.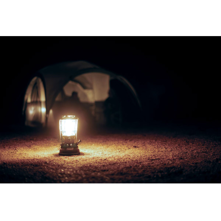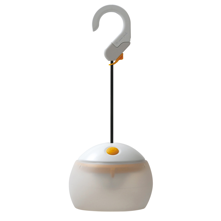 SKU: SPKHL
Output: 100 Lumens
Burn time: up to 8 hours
Dimensions: 4 in. x 9.8 in. (DxH)
Batteries: Four AA Alkaline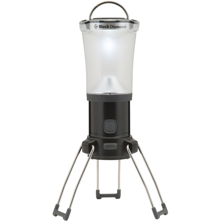 SKU: BKDAN
DoublePower LED with 80 lumens
Dual reflector system
Power meter  and Dimming switch
Double-hook hang loop
Collapsible and Extremely lightweight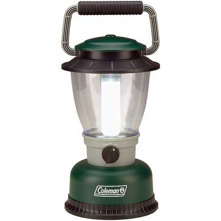 SKU: CMN8DLRL
190 brilliant lumens on high
Hhigh or low settings
Eight D-Cell batteries (sold separately)
66 hours on low 32 hours on high
Cree Xlamp LED bulb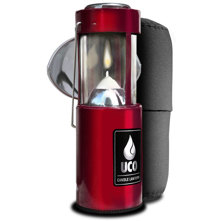 SKU: UCOOLDK
Ventilation in base
Spring-load candle tube
Side reflector
Neoprene cocoon
Collapsible lantern
Starting at:
$18.95
$24.99 $6.04 (24%)
In Stock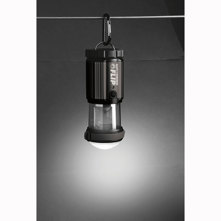 SKU: UCOFLL
3-in-1 lantern
Lightweight aluminum construction
Three modes
Durable and water-resistant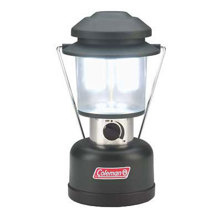 SKU: CMN8DTLL
390 lumens maximum on high
100 hours (low), 15 hours (high)
LED in textured tube
Cree Xlamp LED bulb
Two Cree XLamp XR-E LED
Your Price:
$42.95
$49.99 $7.04 (14%)
In Stock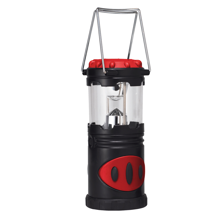 SKU: PMSLCL
9 White LEDs
13.6 oz.
3 D Batteries
3.4 in. x 8.3 in.
Burn Time: 50 - 180 h
Your Price:
$17.99
$34.95 $16.96 (49%)
In Stock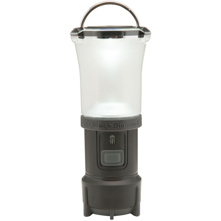 SKU: BKDV
Lantern and flashlight modes
Dual reflector system
Collapsible double-hook hang loop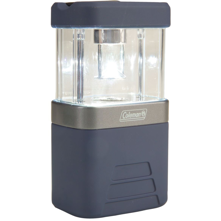 SKU: CMNE4APAL
Lightweight design, collapsible to half size
Shock-resistant and non-slip ABS outer shell
Lower case is durable metalized
4 modes - high, low, emergency strobe and off
Uses 4 AA cell
Your Price:
$21.95
$24.95 $3.00 (12%)
In Stock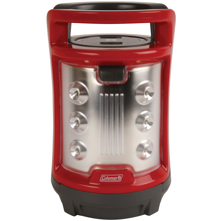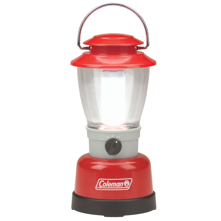 SKU: CMN4CL
CPX 6 compatible
CREE LED lighting to illuminate well
Output: 190 lumens on high, 100 lumens output on low
Runtime: 122 hours (on high setting)
Diffuser tube provides evenly disturbed beam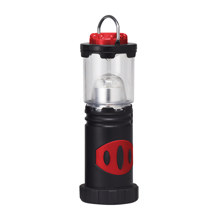 SKU: PMSLDP
9 White LEDs
Weight: 3.3 oz.
4 AAA Batteries
Water resistance
Dimensions: 1.9 in. x 5.7 in.
Your Price:
$18.95
$23.95 $5.00 (21%)
In Stock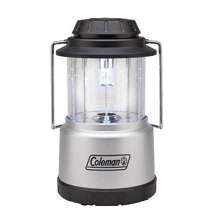 SKU: CMN4DPPL
Patented Pack Away construction
15 hours run time on high
Cree LED bulb never needs replacement
Four D-Cell batteries (not included)
Water resistant design
Your Price:
$26.95
$29.99 $3.04 (10%)
In Stock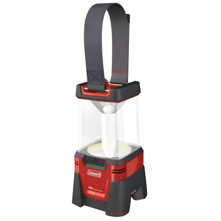 SKU: CMNC6EHL
CPX 6 compatible
Rubber overmolding
Polycarbonate lens
Hook and loop handle
200 bright lumens