Your search for "LANTERNS" matched 48 products.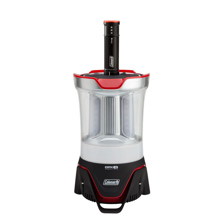 SKU: CMNC6DEFL
CPX 6 compatible
Rechargeable cartridge
4 D cell batteries
4 light modes
Water resistant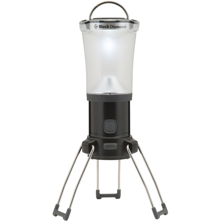 SKU: BKDAN
DoublePower LED with 80 lumens
Dual reflector system
Power meter  and Dimming switch
Double-hook hang loop
Collapsible and Extremely lightweight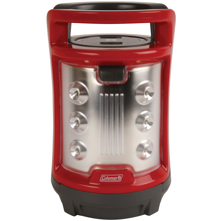 SKU: CMNC6DL
Two removable panels
One lantern, two individual lights
56 hour run time
Rechargeable, disposable batteries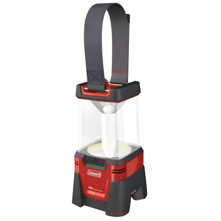 SKU: CMNC6EHL
CPX 6 compatible
Rubber overmolding
Polycarbonate lens
Hook and loop handle
200 bright lumens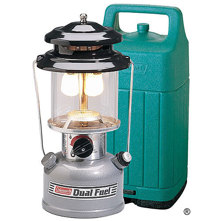 SKU: CMNADFL
Extra-bright 861 lumens
Adjustable dimmer knob
All-Season Strong  fuel design
Dual Fuel power
7-hr. runtime
Your Price:
$79.95
$86.95 $7.00 (8%)
In Stock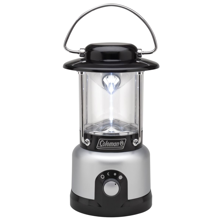 SKU: CMN4CPSLL
LED: Cree XLamp XR-E
190 lumens on high
100 lumens on low
4D batteries
Cool touch LED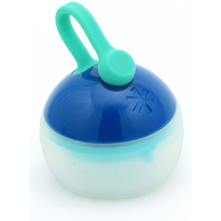 SKU: SPKMHL
Lightweight and compact
3 brightness setting
Candle mode
Long battery life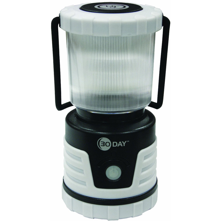 SKU: ULT3DLBG
Three 1.4W Nichia LED Lights
Four-Mode Electronic Switch
Water and Impact Resistant
Your Price:
$36.95
$50.00 $13.05 (26%)
In Stock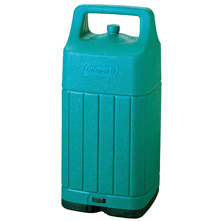 SKU: CMNLFLCC
Material is molded polyethylene
Adapts to some lantern models
Storage room in base of carry case
Your Price:
$14.95
$16.95 $2.00 (12%)
In Stock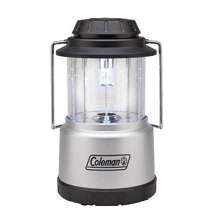 SKU: CMN4DPPL
Patented Pack Away construction
15 hours run time on high
Cree LED bulb never needs replacement
Four D-Cell batteries (not included)
Water resistant design
Your Price:
$26.95
$29.99 $3.04 (10%)
In Stock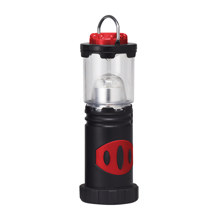 SKU: PMSLDP
9 White LEDs
Weight: 3.3 oz.
4 AAA Batteries
Water resistance
Dimensions: 1.9 in. x 5.7 in.
Your Price:
$19.99
$23.95 $3.96 (17%)
In Stock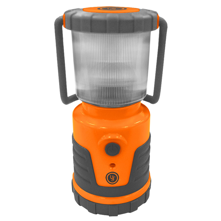 SKU: ULTPL
Up to 123 lumens
1W Nichia white LED lamp
High, Low & SOS-Flashing electronic switch
Small size 5.25"H x 2.25"D
Up to 91 hrs. runtime (continuous use)
Your Price:
$22.95
$29.95 $7.00 (23%)
In Stock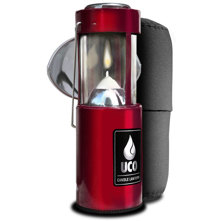 SKU: UCOOLDK
Ventilation in base
Spring-load candle tube
Side reflector
Neoprene cocoon
Collapsible lantern
Your Price:
$18.95
$24.99 $6.04 (24%)
In Stock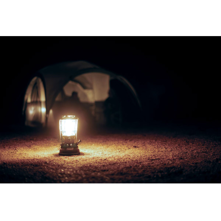 SKU: CMNNDF
Battery start ignition
Clipping tube mantle
Metal guard protects globe
Coleman fuel or unleaded gas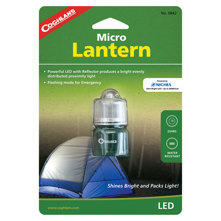 SKU: CLNLML
Conical reflector 
Nichia 5 mm. LED
Water resistant material
Rubber power button
Flashing mode