Your search for "Carabiner" matched 44 products.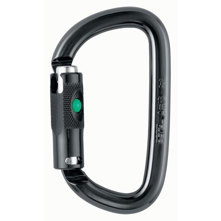 SKU: PZLAB
Specially adapted for attaching equipment
For use at the end of a lanyard
Excellent strength-to-weight ratio
Keylock system 
Red indicator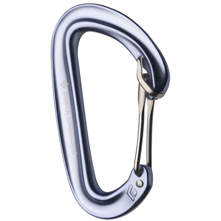 SKU: BKDOCN
Stainless steel wire hood design
Snag-free key lock
Hot-forged construction
Gate Opening: 0.87 in
Open gate strength: 1,574 lbf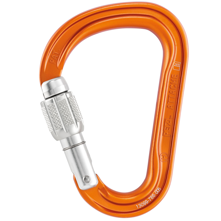 SKU: PZLAC
Key-Lock
H-Shaped Cross-Section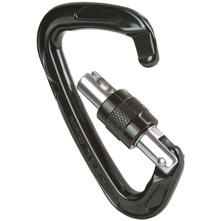 SKU: MDRSTSGC
Aircraft-grade 7075-T6 Aluminum
Black body and silver gate
Gate system: Screw-lock
Open gate strength: 9 kN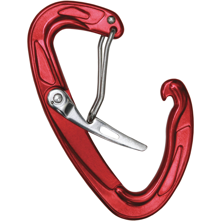 SKU: MDRTWC
Lightweight
Made from aluminum
High resistance
D-shaped
Wire gate type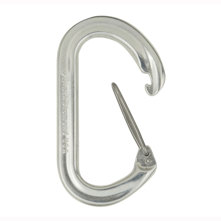 SKU: BKDOWC
Sleek, symmetrical design
Thinner body than classic Oval
Wire gate type
Resists whiplash and freezing
Open gate strength: 7 kN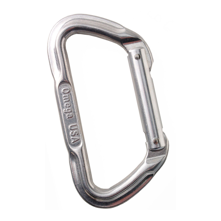 SKU: OMPLSDC
24kN of major-axis strength
ISO cold forging
Smaller bar stock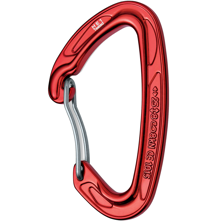 SKU: MDRULBWC
25 kN Major Axis
8 kN Minor Axis
8 kN Open Gate
92 mm. x 54 mm.
Gate Opening 22 mm.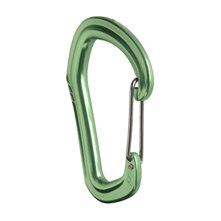 SKU: BKDLWC
Sleek style on hot-forged structure
Easy-clipping, deep-basket
0.94 in. gate opening
Ridge on the spine
Hooded nose
Your Price:
$7.99
$8.99 $1.00 (11%)
In Stock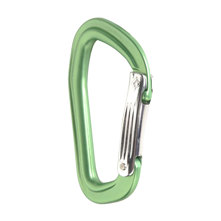 SKU: BKDDC
Hot-forged gate and unique shape
Keylock nose
Sculpted ribs on a straight gate
Big and strong carabiner
Your Price:
$9.95
$12.95 $3.00 (23%)
In Stock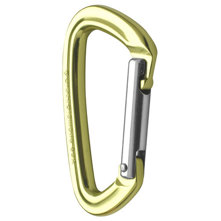 SKU: BKDPTS
Straight gated design
Keylock nose
1.7 oz. weight
Your Price:
$5.99
$6.95 $0.96 (14%)
In Stock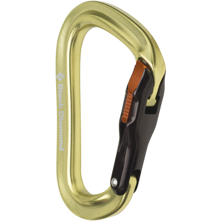 Your Price:
$21.95
$27.95 $6.00 (21%)
In Stock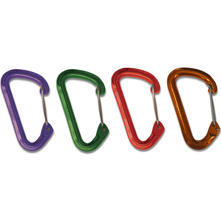 SKU: OMPDIWC4
Includes four anonized wire gate carabiners
Saves time when sorting gear
Various colors
Robust construction
Your Price:
$26.99
$27.75 $0.76 (3%)
In Stock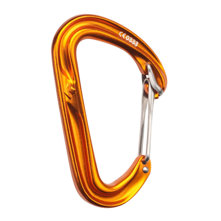 SKU: BKDHDC
Keylock Functionality and Wiregate Performance
Hot-forged Construction
Lightweight
Optimized Nose Angle
Your Price:
$8.49
$8.95 $0.46 (5%)
In Stock