SKU: GSITF
Telescoping design
Strong, heat-resistant and dishwasher safe
Combination of fork and spoon
Co-polyester head and acetal handle
Weight 0.019 lbs.
Starting at:
$2.74
$3.95 $1.21 (31%)
In Stock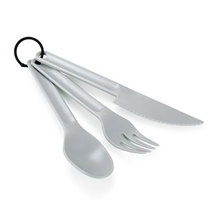 SKU: GSII3PRC
Full-sized design
Fits easily in gloved hands
Rugged BPA-Free cutlery set
Includes spoon fork knife, cutlery ring
Starting at:
$2.75
$3.50 $0.75 (21%)
In Stock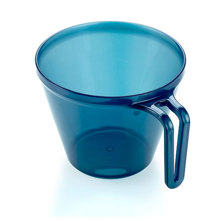 SKU: GSIISCBL
100% recyclable clear polypropylene
25% lighter than traditional polycarbonate
Dishwasher safe
High impact resistance
Capacity: 14.2 fl. oz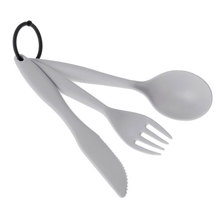 SKU: GSIT3PRC
Stacking design snaps together
Dimensions 6.3 x 1.5 x 1.0 in.
Material Acetal
Virtually-unbreakable
Made of Lexan resin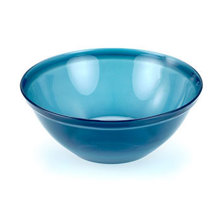 SKU: GSIIB
Non-leaching
100% recyclable clear polypropylene
Lightweight
BPA-free
Stain-resistant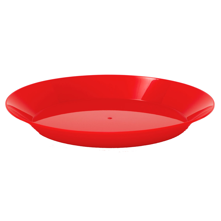 SKU: GSICP
Weighs 3.2 oz.
Polypropylene construction
0.45 Lb weighs with packaging
Lightweight
Perfect for picnics, camping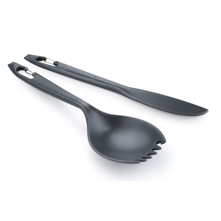 SKU: GSIPCS
BPA Free
Carabiners included
Daisy chains and d-rings
Deep foon bowl
Includes: Clippable Foon, Clippable Knife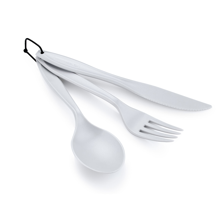 SKU: GSI3PRCS
3 Piece cutlery: spoon, fork and knife
Carabiner clip
Weight: 1.3 oz.
size: 7.90 in. x 1.70 in. x 1.30 in.
Material: Acetal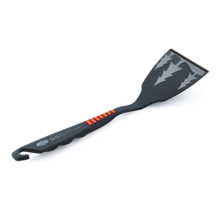 SKU: GSIPS
Compact design
Nylon 6-6 construction
Reinforced Silicone grips
Integrated Hook
Length: 7.10 in.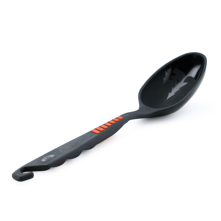 SKU: GSIPSP
Length: 7.4 in.
Integrated hook
Material: Nylon 6-6, Silicone
Silicone grip
Weight: 0.5 oz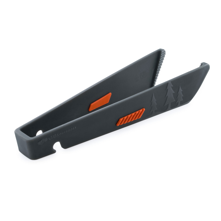 SKU: GSIPT
Lightweight
Compact design
Silicone grips
Reinforced nylon 6-6 construction
Integrated hook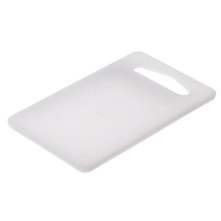 SKU: GSICBSM
Polyethylene material
Small and compact
Easy cleaning
Dimensions: 0.375 in. x 5.75 in. x 9.625 in.
1/4 in. thick polyethylene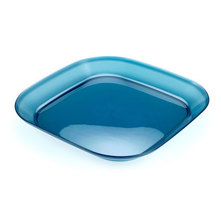 SKU: GSIPBL
100% recyclable
Clear polypropylene
Non-leaching
Size: 9.2 in. x 9.2 in. x 1.1 in.
Weight: 3.7 oz.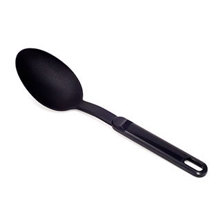 SKU: GSINYSP
Compact shape design
Camping and backpack utensil
Length: 10.5 in
Width: 1.50 in
Height: 2.5 in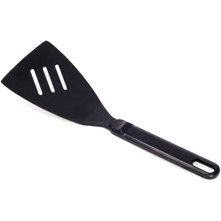 SKU: GSINYS
Compact shape
Dimensions: 9.70 in. x 1 in. x 2.9 in. 
Weight: 0.1 lb.
Nylon 66