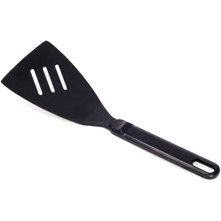 SKU: GSINYS
Compact shape
Dimensions: 9.70 in. x 1 in. x 2.9 in. 
Weight: 0.1 lb.
Nylon 66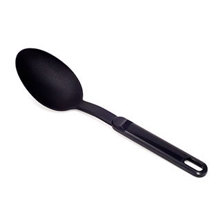 SKU: GSINYSP
Compact shape design
Camping and backpack utensil
Length: 10.5 in
Width: 1.50 in
Height: 2.5 in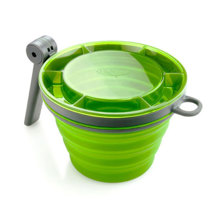 SKU: GSICFSM
Collapsible bellows design
Folding handle
Sure-sealing lid
Perfectly-suited to rehydrating meals
Materials Silicone and Clear Polypropylene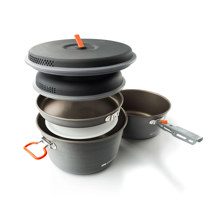 SKU: GSIPBCL
Folding gripper locks
5 lt./3 lt. pots, 9 in. fry pan
2 Strainer Lids, Cutting Board 
Folding Pot Gripper
Welded Sink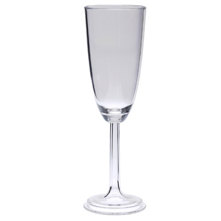 SKU: GSICHF
Base snaps into rim
Dimensions: 4.5 in. x 2.3 in. x 2.3 in.
Made of BPA-Free resin
Weight: 1.7 oz.
Material: Co-polyester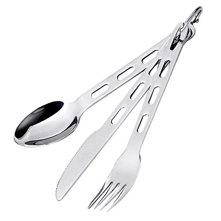 SKU: GSIS3PRC
Carabiner Clip
Compact ring cutlery set 
Glacier Stainless steel
Size: 7.25 in. x 1.38 in. x 1 in.
Weight: 3.6 oz.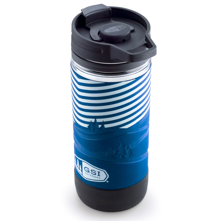 SKU: GSICJP
Spill- resistant
Comfortable PLUSfoam
Recycled Neoprene sleeve
Non-slip foot
Slim profile fits car cup holder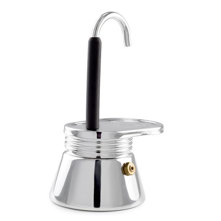 SKU: GSIE1CS
Weight: 8.2 oz.
Material: Stainless Steel
Includes instructions and recipes
Glacier Stainless construction
Brews one double shot (2.5 fl. oz.)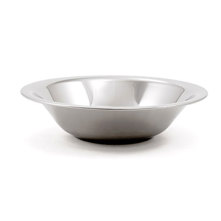 SKU: GSISB
18-8 stainless steel
Size: 7.7 in. x 7.7 in. x 1.8 in.
Lightweight design
Rugged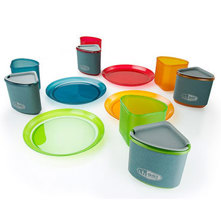 SKU: GSII4PCTSM
Lightweight tableware
Jewel-like color-coded items
Clean and green construction
Insulated EVA sleeve mugs
Sip-It lids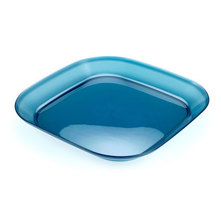 SKU: GSIPBL
100% recyclable
Clear polypropylene
Non-leaching
Size: 9.2 in. x 9.2 in. x 1.1 in.
Weight: 3.7 oz.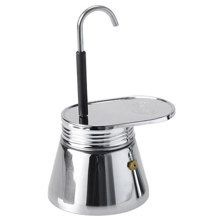 SKU: GSIE4CS
Brass steam pipe
Dimensions: 8.25 in. x 4.5 in. x 5.75 in.
Material: 18/8 Stainless Steel
Weight: 19.3 oz.
Capacity: 2.4 fl. oz.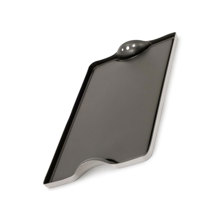 SKU: GSIBGD
Highly conductive aluminum construction
Excellent heat distribution, Flat cooking surface
Low-fat, healthy cooking, Convenient handles
Efficient grease collection channel
Easy cleaning nonstick surface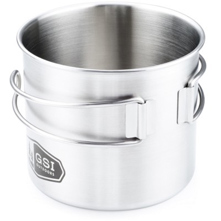 SKU: GSISBCP
Size: 4in.x 4in.x 3.5 in.
Folding bail handles 
High-grade 18/8 stainless steel
Wt: 5.0 oz
Capacity: 18 fl. oz.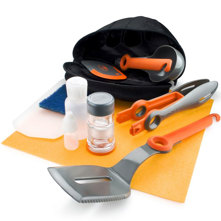 SKU: GSICOKK
Pivot spoon, spatula, and tongs
Compact scraper
Cutting Board
Dish soap dispenser
Oil bottle