Accessories for Tents & Shelters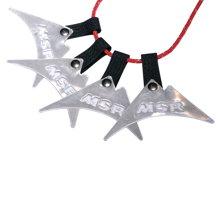 SKU: MSRRGLM
4 guyline markers
Material: reflective polyester
Hook and loopstraps
Weight: 0.5 oz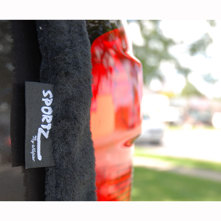 SKU: SPZSP
Protects vehicles exterior from tent straps
Strap protectors slide over existing tent's straps
Includes 6 strap protectors
Ideal for Truck Tents
Weight: 0.7 lbs.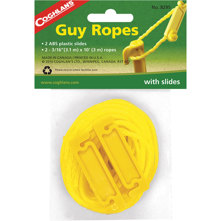 SKU: CLNGR
Two polypropylene ropes
ABS slides
0.2 lb. weight (with packaging)
Your Price:
$2.39
$2.75 $0.36 (13%)
In Stock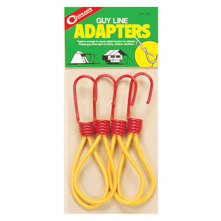 SKU: CLNGLA
Loops with hooks
Tension absorber
4 adapters in poly bag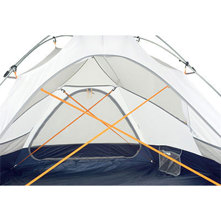 SKU: SDSIGK
Pack of four
For added stability
Weight with packaging: 0.2 lbs.
Sierra Designs Four-Season tents compatible
Your Price:
$10.95
$14.95 $4.00 (27%)
In Stock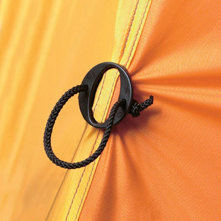 SKU: SDSGC
Four-pack
Weight: 0.15 lbs.
For guy-out points on tent's rainfly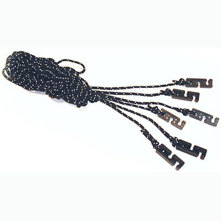 SKU: SDSRGK
6x 6 ft. sections
Nylon construction
Nite Ize figure 9 rope tighteners
Weight with packaging: 0.15 lb.